Donate today to support Indigenous families on their journey to food sovereignty.
Food prices are up 9% across Canada this year.
In Indigenous communities, food prices were already 2.5 times higher than the national average.
For many families, this is a crisis that's making it extremely difficult to provide regular healthy food for their children.
Photo source: OCIC/Allan Lissner
Towards food sovereignty
Indigenous community partners are speeding up their efforts on re-establishing local food systems. That means going back to traditional ways of feeding children, families and communities all year long.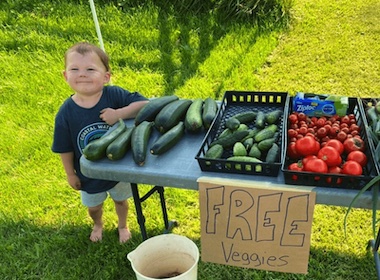 School & Community Gardens
Gardens provide free produce for families during the summer.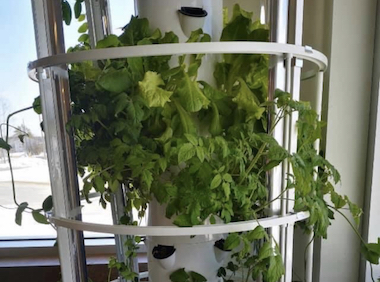 Growing Indoors
Indoor growing projects will supply food for school meals this upcoming school year.
Food Forests
More fast-growing produce are being planted in Food Forests to respond to urgent food needs.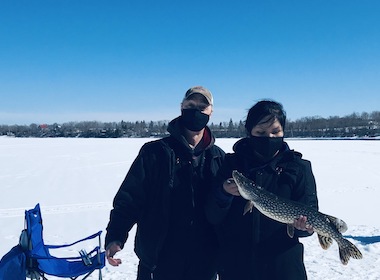 Traditional Foods
Traditional food harvesting activities like hunting, fishing, trapping, and gathering provide an inexpensive and healthy food source and provide an opportunity for inter-generational learning.
Our Indigenous community partners are creating new ways to keep local food growing all year long.
But they can't do it alone.

They need your help. Donate Now
Your support makes a difference

School gardens provide children, parents, teachers and Elders with hands-on learning, fresh fruits and vegetables, and the opportunity for inter-generational learning.

Community kitchens bring children, parents, Elders and educators together to prepare and celebrate cultural traditions about food.

More than 270,000 meals and snacks are provided to children in Indigenous communities across Canada each year.

Food forests will be expanded this year to three new communities benefiting more than 11,000 community members with fresh produce.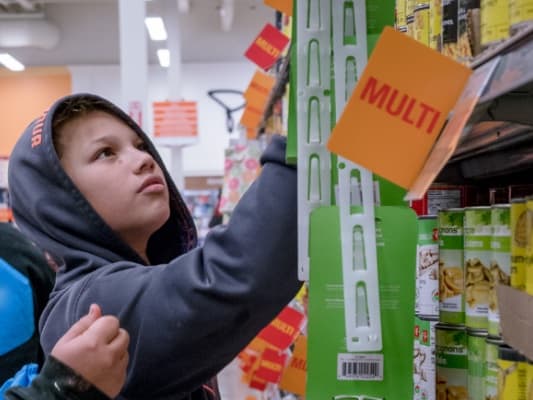 Rising food prices: How Indigenous communities are responding
In May 2022, the UN Security Council met to address the global hunger crisis. This is unprecedented – the council usually meets to discuss global threats such as war. For hunger to rise to this level was unthinkable until now.
This global crisis is affecting families in every community we partner with, including in Indigenous communities in Canada. Learn how they are coping with rising food prices.
Read more
Four ways indigenous children and youth are connecting to their food traditions:
Gardens in school, at home, and in their communities.
Traditional food harvesting like ice fishing, foraging, and hunting.
Planting Food Forests to feed generations to come.
Land-based educaton in school and community programs.
Food Forest Updates from Ahtahkakoop and Muskeg Lake
Four Indigenous communities are working on growing food forests in Alberta and Saskatchewan that will help feed over 11,000 people once complete.
Based on the science of permaculture, a food forest is a nature-inspired multifunctional agricultural system that provides fruits, vegetables, other edibles, medicines and more. Unlike a traditional farm, a food forest is self-sustaining once established.
Read more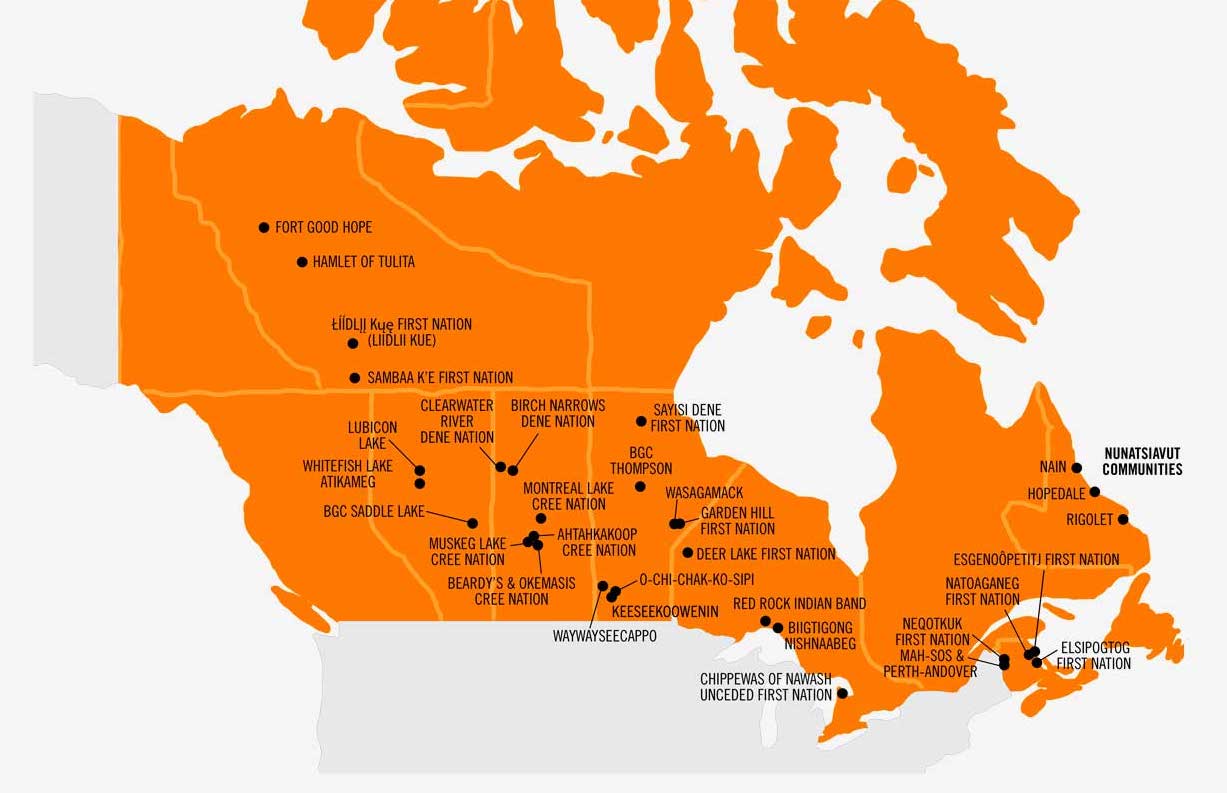 Ahtahkakoop Cree Nation, SK
Atikameg (Whitefish Lake First Nation), AB
Beardy's & Okemasis' Cree Nation, SK
Biigtigong Nishnaabeg, ON
Birch Narrows Dene Nation, SK
Clearwater River Dene Nation, SK
Deer Lake First Nation, ON
Elsipogtog First Nation, NB
Esgenoôpetitj First Nation, NB
Fort Good Hope, NWT
Garden Hill First Nation, MB
Liidlii Kue First Nation, NWT
Lubicon Lake Band, SK
Mah Sos (Tobique First Nation), NB
Montreal Lake Cree Nation, SK
Muskeg Lake Cree Nation, SK
Nain & Hopedale, NL
Natoaganeg First Nation (Eel Groung First Nation School), NB
Neyaashiinigmiing First Nation, MB
O-Chi-Chak-Ko-Sipi First Nation, MB
Perth Andover Middle School (Tobique First Nation, NB
Red Rock First Nation, ON
Rigolet, NL
Saddle Lake Boys and Girls Club, AB
Sambaa K'e First Nation, NWT
Tadoule Lake (Sayisi Dene First Nation), MB
Thompson Boys and Girls Club, MB
Tulita, NWT
Wasagamack, MB
Waywayseecappo, MB
About Canadian Feed The Children
Canadian Feed The Children is an award-winning registered Canadian charity that envisions a world where children thrive free from hunger and poverty. We have been taking action against childhood hunger in Canada and around the world for over 35 years.
We partner with 31 Indigenous communities across Canada, taking a community-led approach to support communities as they achieve their own long-term sustainable change.
Frequently Asked Questions
What are my payment options?
You can make a one-time or monthly online donation to CFTC using MasterCard, Visa, American Express or PayPal. You can also donate by calling 1-800-387-1221 between 9am – 5pm EST, Monday to Friday.
Can I 'designate' my donation to a specific country?
Yes. The online donation form gives you the option to designate your donation to one of our five countries of operation in Bolivia, Canada, Ethiopia, Ghana or Uganda.
How can I stay up-to-date on the impact of my donation?
Donors receive our monthly eNewsletter with updates from the children, families and communities you help support. You can also come online whenever you like to read our blog or download donor publications.
Will I receive a tax receipt for my charity donation?
Yes, all charity donations to CFTC are tax receipted. When you donate online, you will receive an immediate charitable tax receipt in PDF format by email. When you donate by phone, you can choose to receive an electronic receipt or have one mailed to you, usually within two weeks.
For our supporters' convenience, and in order to keep administrative expenses low, one income tax receipt per year is issued to monthly donors. This is sent each February for the previous year.
Canadian Feed The Children's charitable registration number is 11883 0983 RR0001. See the Government of Canada's policy statement for charitable tax receipts for more information about charity tax receipts.
Is Canadian Feed The Children affiliated with a specific religion?
Canadian Feed The Children has no religious affiliation. While we may work with local partners who are affiliated with a specific religion, we are dedicated to helping children regardless of their race, religion or gender.
Does Canadian Feed The Children belong to a 'parent' organization?
Canadian Feed The Children was founded in Canada in 1986 as an independent international development agency and we still remain that way today.